Element expresses dark cherry, ground coffee and baking spice aromas with blueberry and a hint of orange peel on the palate and luxurious, lingering finish. A perfect pour to go with an adventurous foodie meal.
About this Wine:
Sourced from various blocks across the vineyard, our Geographical or "Geo" Series captures a sense of place and the unique expressions across our estate. Element Pinot Noir celebrates the natural elements of the Santa Maria Valley. Each vintage, we think about which affected us the most—sun, wind, rain—and capture its essence in the bottle. This wine is limited in production and is released to our Club Members first.
Wine Details:
Flavor Descriptors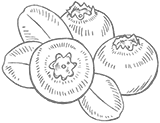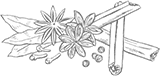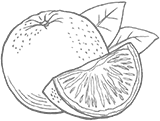 Appellation
Santa Maria Valley
Composition
100% Pinot Noir
Region
Santa Barbara County
Pairings
Enjoy with cow's milk cheese such as Gruyère or savory duck dishes. Try tacos, sausage or a classic cheeseburger, too.