For our Winemaker Jill Russell, you can't talk about winemaking without talking about the vineyards first. Every decision, from pruning to picking times, helps develop layers of flavor and complexity in the fruit. Working with superior grapes really lets the terroir shine and creates spectacular wine. Let's just say what happens in the vineyard doesn't stay in the vineyard.
Within our estate, Jill and our Vineyard Manager Matt Mahoney really drill down to look at everything on a block-by-block basis. These microsites are usually determined by clone types and vine age; think of them as mini-vineyards, each needing special care and attention.
Image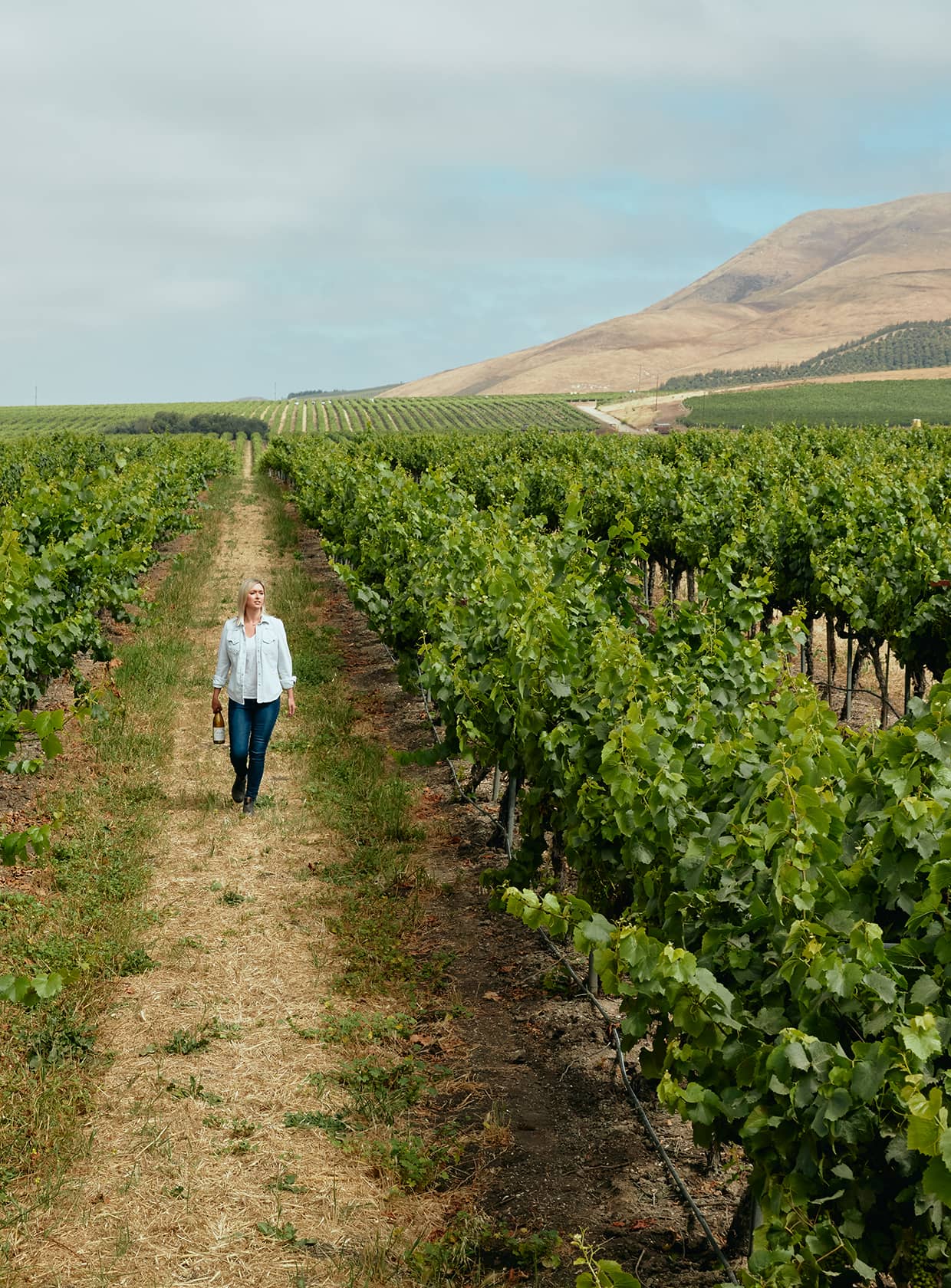 Julia's Vineyard is the source of our elegant Pinot Noirs (a grape which truthfully, Jill says can be a bit of a diva). During the growing season, the vineyard team will go in numerous times to prune, and during harvest they might make multiple passes over several weeks in order to ensure they are only picking perfectly ripe grapes.
Our Chardonnay comes from Katherine's Vineyard, the source of many of our oldest vines. These historic vines—planted in the 1970s—produce some of the most concentrated and expressive fruit around. And fun fact: we actually pick our Chardonnay after we pick our Pinot Noir, which is really unusual in the winemaking world. Our unique micro-climate allows our grapes a long hang time, so they can develop all those gorgeous flavors and bright acidity.
As much as we love our Chardonnay and Pinot Noir, we have a soft spot for the Viognier and Syrah. You'll find a few acres of each planted in our Tepusquet Vineyard, a site we named to honor our roots.
Once we head into the cellar, get ready for action. Based on what she tastes in the vineyard, Jill decides which blocks will be fermented in stainless steel and which will be done in barrel (talk about a refined palate!) Each block is fermented and aged separately to allow the nuances of each site to really shine. Pinot Noir ages completely in oak, while a portion of Chardonnay rests in stainless steel.
Image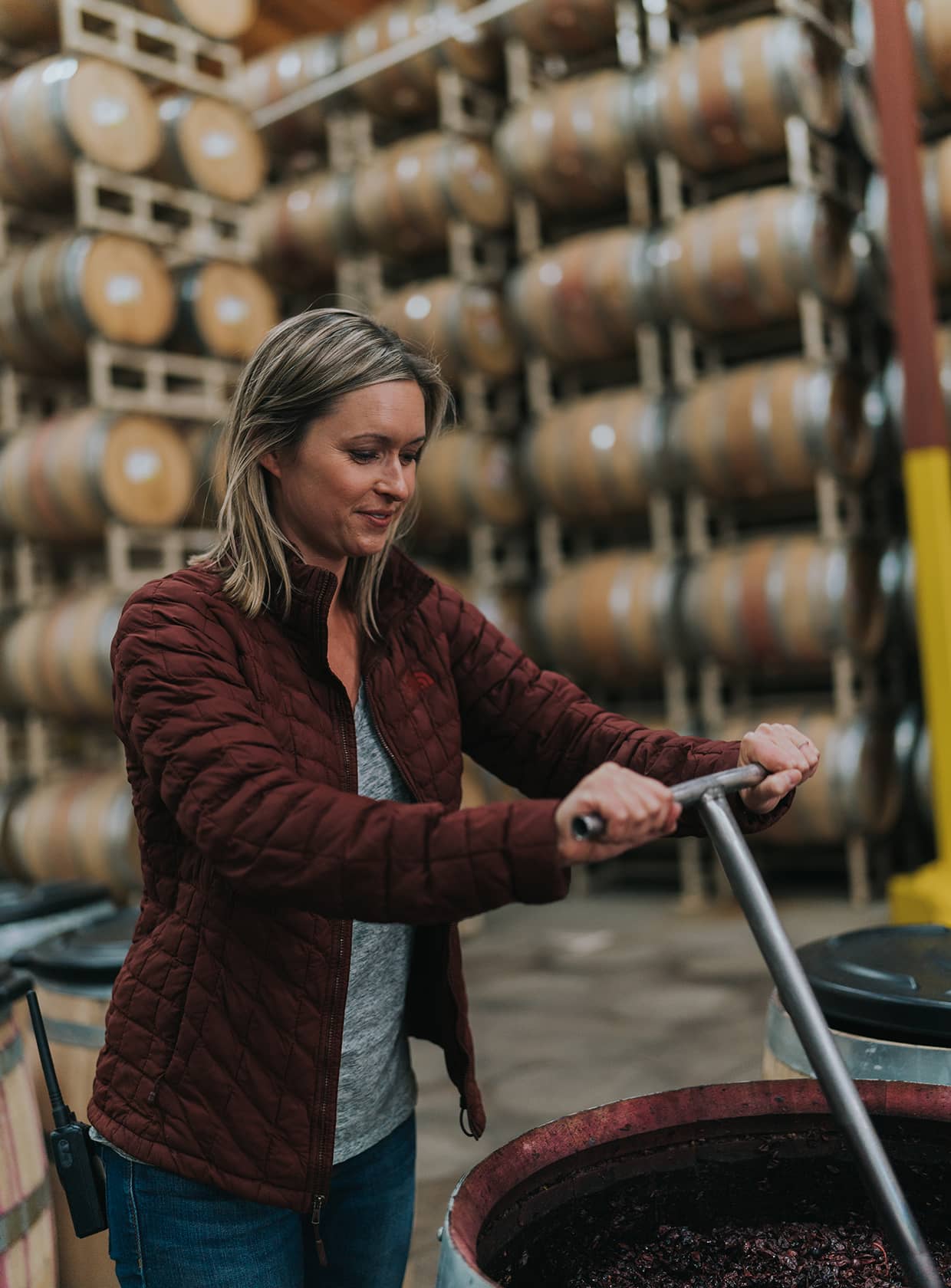 Although many winemakers say harvest is their favorite time of year, Jill loves the spring, a.k.a. blending season. She tastes all the different barrels and thinks about which components she wants to assemble, and which will stand alone. For the Julia's Pinot Noir, she selects the best barrels to blend together, the ones she feels really represent the vineyard. It's the same story for Katherine's Chardonnay; the best blocks go into the vineyard's signature cuvée.
Image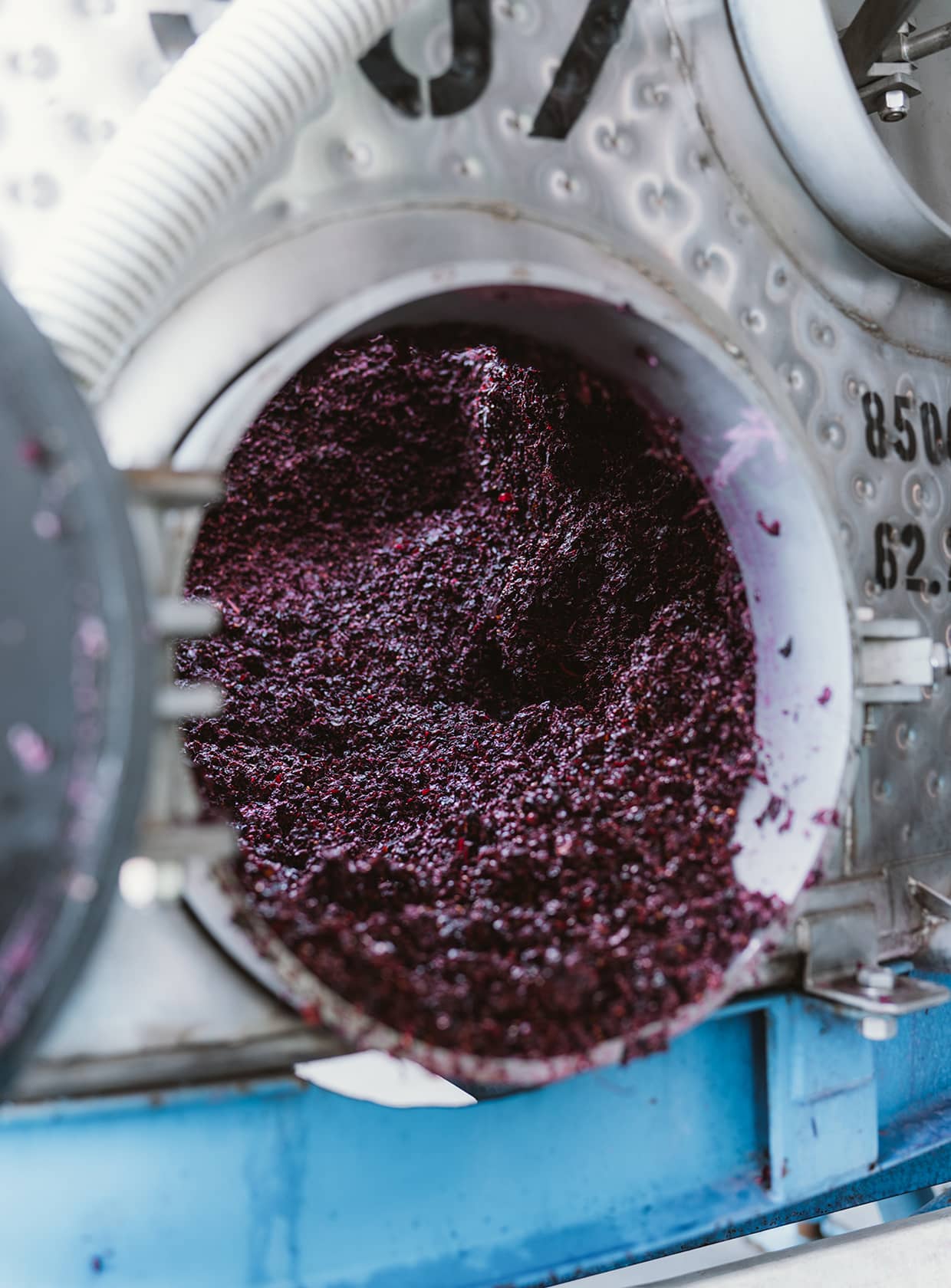 For Jill, oak is like makeup: sometimes putting a little on makes a person feel a little special. This oak gives some of our wine a bit more personality. We work with a stave mill in France which allows us to select the exact type of wood and grain we want from the forests. After, these custom staves go to World Cooperage, based in the U.S., where we work with the craftsman on the perfect toast levels for our bespoke barrels. From the warmth of oak to the brightness of stainless steel, with all of these fermentation methods there is a style for you. Find your favorite and explore all of our estate-grown wines.