As one of the Flagships of our portfolio– and a Team Cambria favorite– our estate rosé has aromas of fresh strawberry, watermelon, and citrus. It's dry and perfectly pink with a smooth texture, bright acidity, and a tart finish.
About this Wine:
Certified sustainable and crafted with intention, we specifically grow a portion of our estate Pinot Noir for this lively, single-vineyard rosè. Beautifully-hued and always refreshing, this exuberant wine is full of fresh strawberry, watermelon, and citrus with a crisp finish leading to the inevitable longing for another glass. Or let's be serious, another bottle.
Wine Details:
Flavor Descriptors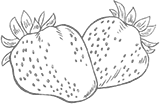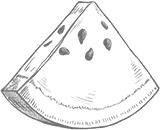 Appellation
Santa Maria Valley
Composition
100% Rosé of Pinot Noir
Region
Santa Barbara County
Pairings
Enjoy with a beet and feta salad, shrimp ceviche, French brie and strawberry jam, or bruschetta.