The Clone 23 Pinot Noir is a dark purple color. The aromas and flavors consist of blueberries, blackberries, spicy oak, and mocha. The Clone 23 has a firm, yet balanced tannin structure and the finish displays the dark berry fruit characters along with vanilla and sweet oak nuances.
About this Wine:
We bottle our Clone Collection to highlight the individual characteristics of a single grape clone. Similar to biting into a Honeycrisp apple vs. Granny Smith, bottling a single clone allows us to fully explore the nuances between flavor, texture, and aroma across different varieties of the very same grape. Clone 23 Pinot Noir shows a different side of the grape through barrel fermentation and aging — sultry, dark, and brooding.
Wine Details:
Flavor Descriptors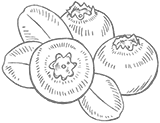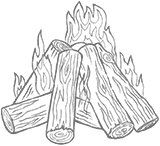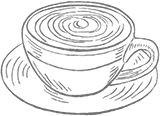 Appellation
Santa Maria Valley
Composition
100% Pinot Noir
Region
Santa Barbara County
Pairings
Enjoy with eggplant parmesan, lamb kebabs, seared filet mignon, or paella.